Bringing the power of 'true readiness' to tomorrow's workforce
The college landscape in the Toronto area is very cluttered and competitive. Centennial was struggling to remain a destination of choice amongst the competition, and it wasn't entirely clear why. In 2020, we were tasked with helping them reexamine these challenges and barriers to growth. It became clear that while the majority of intenders knew of Centennial, they didn't know why they should choose them over another choice. We then set out on a journey to evolve the College's core brand position in the market to help them better compete.
Why should a prospective student choose Centennial over the fierce and increasingly loud competition?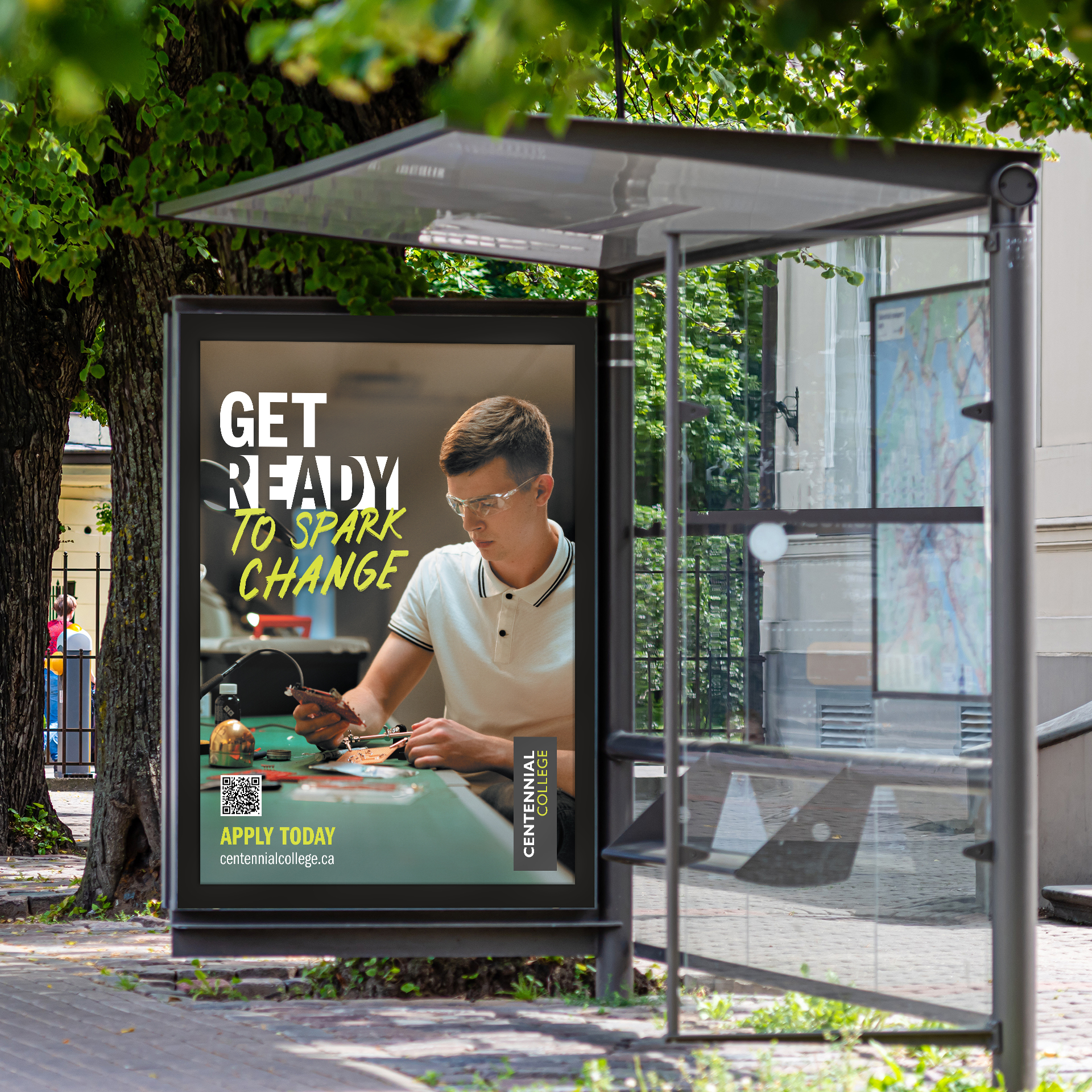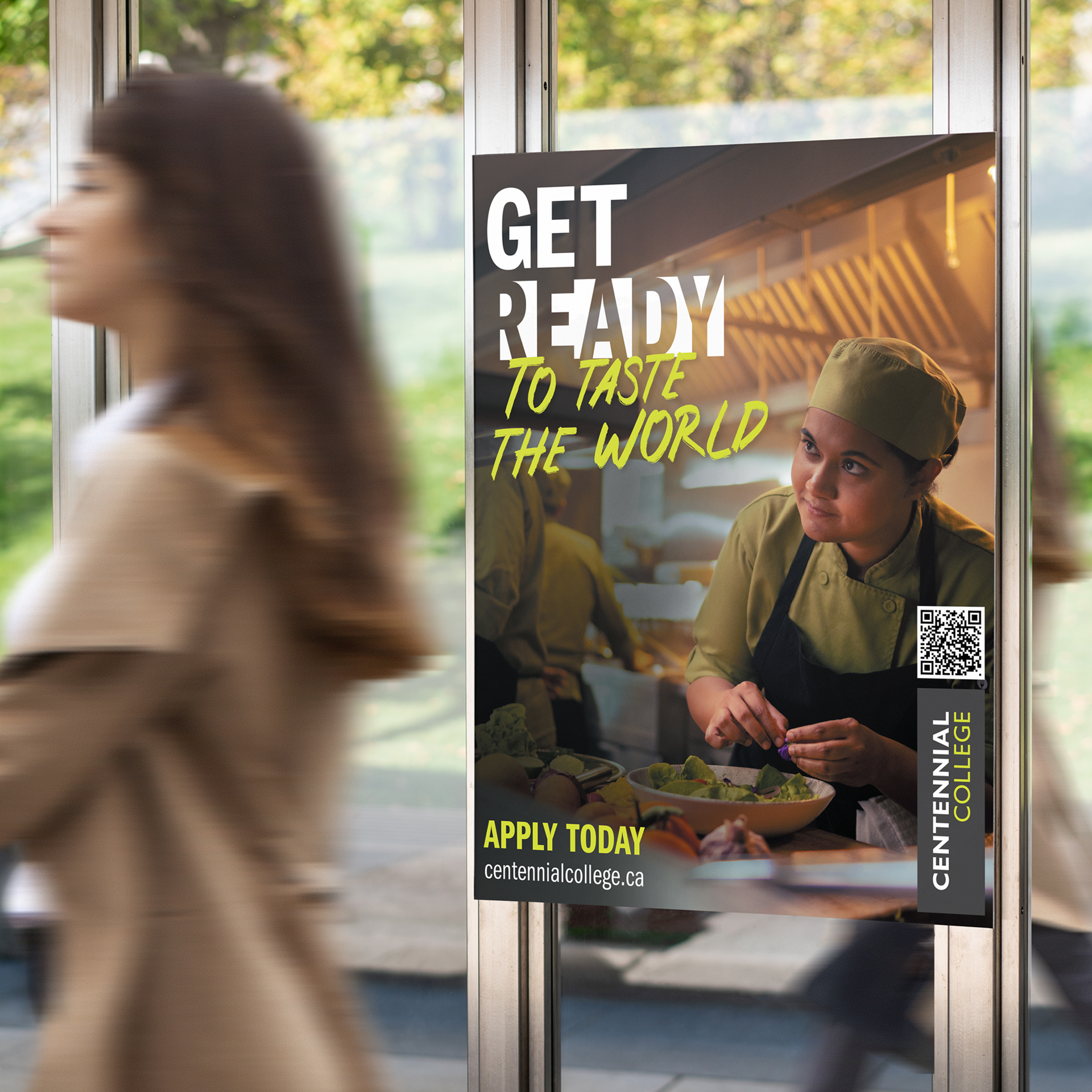 We worked closely with the College, to dig into the brand, the market, and the needs of students today, to gain a better sense of where Centennial could truly compete. We uncovered that while most colleges are equipped with training that helps you be ready to get a job, Centennial helps students be ready to truly succeed. They do this by offering students more than just technical skills – including life skills to help students improve their leadership and communication skills, and gain global perspective with unique travel programs.
We leveraged this unique proposition to develop the new "Get Ready" visual platform and tagline, an inspirational way to introduce the promise that Centennial College can help you be ready to go way further than simply getting a job. The platform was launched with a dynamic student recruitment campaign, and we continue to grow the platform across other pillars of the College.